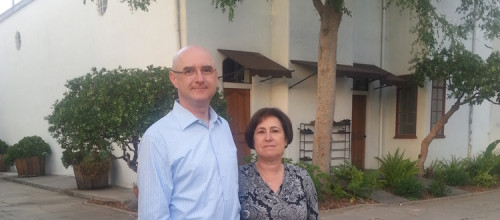 Dokuro and Shuko visited for a few days at the beginning of September. Genshin will be here for a week from September 8. Myosen plans to be here in October. It's a wonderful opportunity to meet with old friends in the sangha and have them practice with us.
Please consider coming for a while to help out, practice here, and meet the staff.
Len Pinto stayed a longer period in spring. He helped the residents at Gentei-an with their house practice, refinished the kitchen table and donated a new set of back steps. Thanks Len!
And a big thank you to the MBZC staff of Gento, Genkai and Dokan for their frequent visits. Their presence and energy is appreciated.